【English version please see below】
ー臨時休業のお知らせー
定休日 週休2日 月 & 木 
ー
個展などの関係上、突然のスケジュールの変更があ る場合もございます。
最新の情報はInstagramかNewsよりご確認または
店頭までお電話にてお問い合わせくださいませ
商品や各種お問い合わせはメールにてお問い合わせください(インスタグラムのDMからのメッセージは受け付けておりません。)
ー
喫茶スペースは予約制として、営業しております。
喫茶ご予約は店頭まで、営業時間内にお電話にて
伺っております
(11:00~18:00 )075-286-7296
Tel. 075-286-7296
Mail. info@stardustkyoto.com
住所 京都市北区紫竹下竹殿町 41
Access(バスでお越しの場合)
京都駅バスターミナル(烏丸口)B1乗り場より京都バス「上賀茂神社行」に乗車。「下岸町下車」より徒歩5分。京都駅より約50分。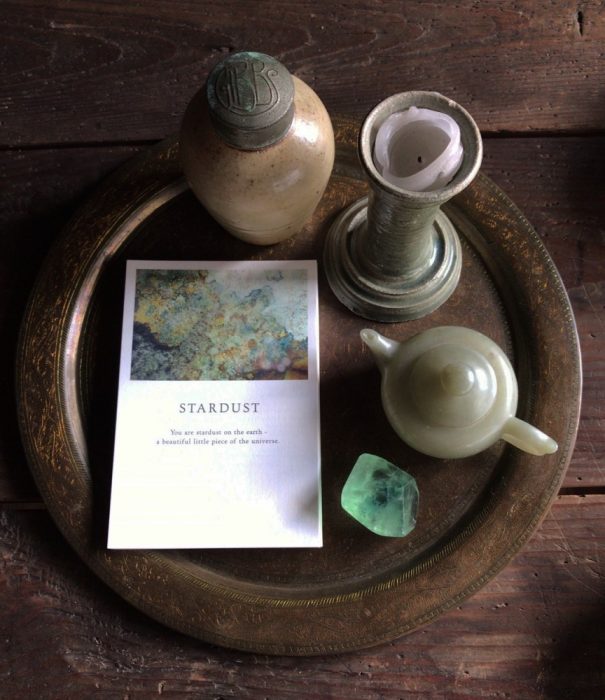 -Temporary close –
Every Monday and Thursday
ー
Due to the exhibitions, the schedule may change suddenly.
Check our Instagram or News for the latest information .
For products and various inquiries, please email
info@stardustkyoto.com
–
The cafe space is open by appointment.
For cafe reservations, please call the store during business hours or
email us : info@stardustkyoto.com
ー
Adress1 Shimotakedono-cho 
Shichiku Kitaku Kyoto.
Tel. +81 (0)75-286-7296
Email. info@stardustkyoto.com
Access
From Kyoto station, get on the Kyoto Bus B1 line bound for Kamigamo Shrine. Get off at Shimogishi-cho. Takes about 50 minutes from Kyoto Station.